*Part of your subscription is donated to the Thanks Ethan! charity, working to eradicate homelessness in Greater Manchester, and beyond
What is a
Fiveola Business Profile?
Fiveola is a one-stop Business Profile page that collects all your business information in one place
Editable 24/7, giving you full real time control of your business details
A business will get a fully editable
Business Profile

with the following sections
About Us/Business Overview
Address/Where to Find us
**Affiliate Opportunity
Business Brand/Logo
Business Details/Contact Info
Business Opening Times
Discount Vouchers
Events/Calendar
Image Gallery
Job Board
Local Weather Forecast
News Blast/Blog
Online Services
Online Shops
Our Team Members
Payment Types Accepted
Showcase
Social Media Platforms
Sponsorship
Tags/Keywords
Twitter Tweets
Video Collection
View Example Business Profile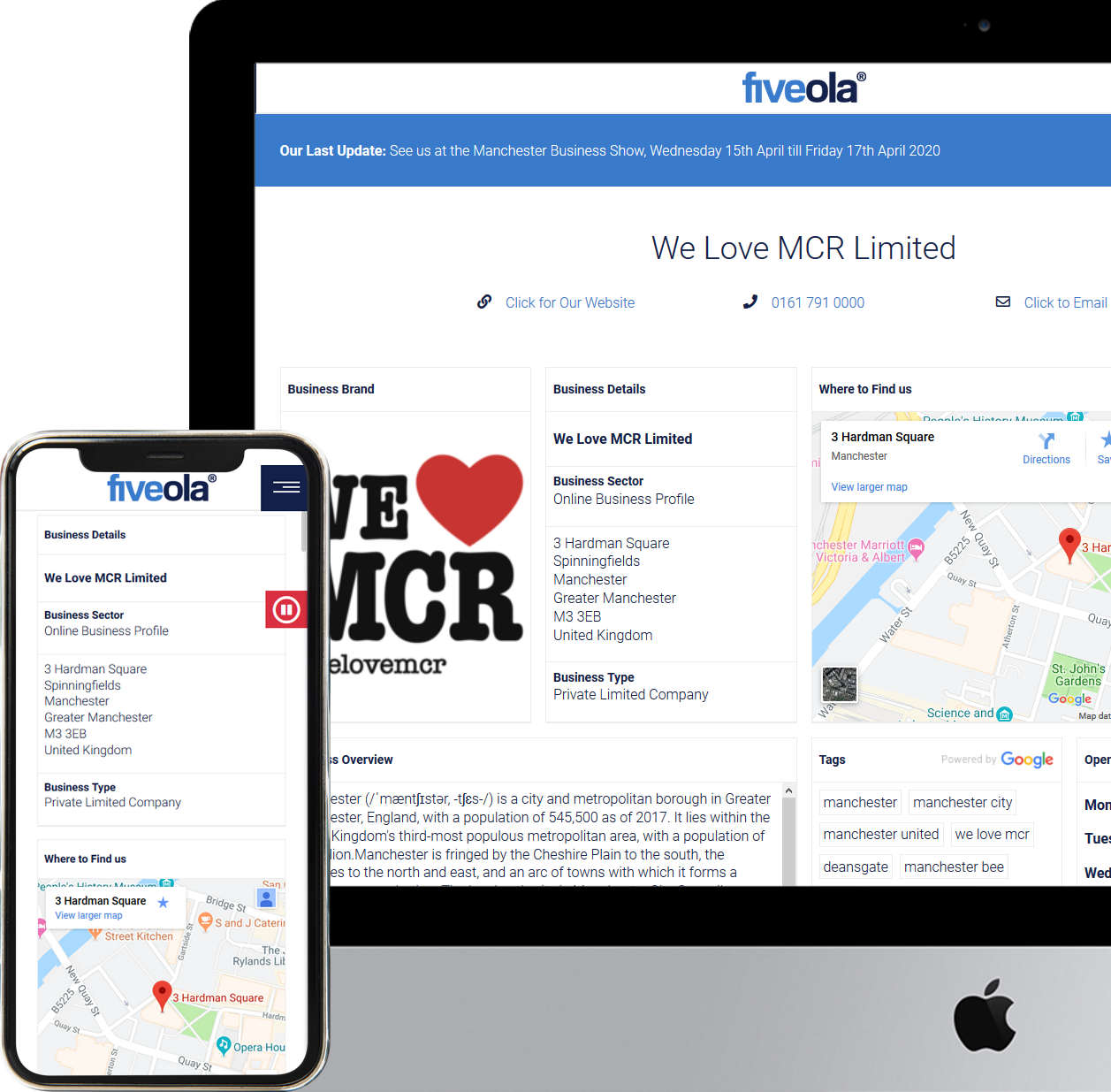 **Affiliate Opportunity. Earn Money after Donation Subscription purchase
What is the
cost

of a

Fiveola Business Profile?
For a
limited time

we have

reduced

our

Business Profile one-off Donation Subscription


to $40

*

which

includes

a

$10 donation

to the

Thanks Ethan!

charity

If purchased through our

Preferred Payment Provider, GoCardless

then you will pay $30

*
Donation Subscription
$40*
$10 is donated to Thanks Ethan!
What is a
Donation Subscription?
A Donation Subscription is a one-off payment for your Business Profile

When you purchase a Donation Subscription
we invite you to earn money by introducing others to our online projects
Let's get your business
listed on
Fiveola